Renovate your space with Hybrid surfaces innovated to withstand the test of time
Introduce captivating beauty to your space sustainably by installing luxurious Silestone Quartz countertops manufactured with recycled materials and quality minerals. Exceptional like its name, Silestone offers an array of stunning designs and unending colours to complement your interior look. Engineered with state-of-the-art HybriQ technology, Silestone carves your dream countertop ideas into reality.
As a leading countertop renovating company, experts at GraniteNations are professionally trained to ensure that our clients receive the best installation service.
Order Your Favorite Silestone Countertops Now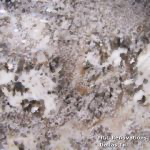 Why should you choose Silestone Quartz over other materials?
What makes Silestone countertop emerge as an excellent choice for those striving for a better world is its highly sustainable manufacturing process, making it an eco-friendly product. As a non-porous surface, it does not require sealing and does not let germs and liquids settle in, making it hygienic and stain-resistant. Moreover, its incredible ability to resist heat and scratches makes it a reliable investment.
YOU DREAM IT, WE BUILD IT.
We can build you the kitchen
of your dreams