HanStone Quartz Countertops
Install Luxurious Hanstone Countertop Surfaces to Fit Your Perfect Style
Choosing a unique style for your home can bring an aesthetic appeal. Formed by nature and fashioned by the latest technology, Hanstone Quartz countertops are an investment you won't regret. As an emerging brand with over 10+ years in business, GraniteNations has top-quality Hanstone Countertops with eye-catching colours and modern designs.


To present you a close description, Hanstone Quartz is a luxurious alternative for those who want the feel of Granite but are concerned about maintenance, occasional sealing
and strength.


Order Your Favorite HanStone Countertops Now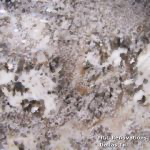 Why is HanStone Quartz an Excellent Choice for Your Countertops?
HanStone Quartz is a super versatile material as it is incredibly resistant to heat, scratches, and stains HanStone Quartz is an ideal choice to be used as a countertop surface. Moreover, being non-porous, it resists the impact of bacterial growth and does not require any sealing, making it almost maintenance-free. In addition, Hanstone Quartz's colours and patterns are highly consistent, unlike other characters, making it an unrivaled beauty. As the best Hanstone Quartz countertop dealers on the market, our professionals assist you with full service every step of the way to serve you with the best installation experience.
YOU DREAM IT, WE BUILD IT.
We can build you the kitchen
of your dreams