Caesarstone Quartz Countertops
Install Caesarstone Quartz countertops where engineering and beauty intersect
A modern kitchen or bathroom shines with luxurious countertops. With breakthrough designs and outstanding qualities, Caesarstone Quartz countertops are one of the most durable innovations made from one of nature's hardest stones and engineered with passion. To give you a closer picture, the Caesarstone countertop is the finest and safest surface option, with a curated collection of endless colors and patterns to fit your style. As a top-ranking brand, GraniteNations captures your vision in stone by replacing your old surfaces with Caesarstone countertops.
Order Your Favorite Caesarstone Countertops Now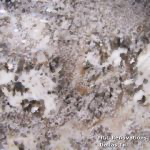 Why should you install Caesarstone Quartz as your countertop surface?
Caesarstone Quartz is a high-performing product. Fashioned with modern technology and created with pigments and polyester resins, it is resilient to heat and scratches.

Due to its unique non-porous quality, it is impervious to stains and bacteria, making it an immensely reliable surface on the market. In addition, Caesarstone's highly innovative craftsmanship brings forth timeless designs and breathtaking colours that inspire trendsetting ideas.
YOU DREAM IT, WE BUILD IT.
We can build you the kitchen
of your dreams